Dave Cleaveland, Maine Imaging
As today's top interior designers look to the past for vintage inspiration, stay a step ahead and save some cash by sourcing your next home improvement from an antique dealer. In America's 10 best antiquing towns, you'll find yourself shopping along Main Street USA. These antique stores all feature one-of-a-kind, unique finds that are sure to add a flourish to your home and are primed for a bargain. Be prepared with an empty trunk and bungee cords, as these items likely won't be around tomorrow.
By Zachary Laks
Amber Jordan
Millerton New York
Upstate New York's Millerton (two hours north of New York City), on the border of Connecticut, is a small town that has cultivated its own unique flair with its independent businesses and local commerce. When it comes to quality antiquing in a warm and welcoming environment, all roads lead to the Millerton Antiques Center on Main Street, open seven days a week. With 35 dealers, the Center houses many specialty stalls, including fine European art, pottery, and Oriental rugs. The antiquing continues on Main Street, as hot spots such as the perfectly appointed Hunter Bee and the well-stocked B.W.'s Eagle Eye are Millerton mainstays.
Insider Tip: The Irving Farm Coffee House on Main Street (with locations throughout Manhattan as well) features an impressive house blend of fair trade coffee alongside freshly baked pastries.
PLAN YOUR TRIP: Visit Fodor's Hudson Valley Travel Guide
Courtesy of Antiques Capital, USA
Adamstown Pennsylvania
Commonly referred to as Antiques Capital, USA, Adamstown and the surrounding area of Lancaster County is home to around 20 antique and vintage stores. Start your hunt at Stoudts Black Angus Antiques Mall, a large market filled with vendors selling antique furniture, collectibles, and vintage jewelry. Take some time while visiting Stoudts to taste the beers they brew on site, as well as their many fresh breads and cheeses. Continue your day at the Mad Hatter Antique Mall, where over 100 booths showcase a fine selection of vintage goods.
Insider Tip: Plan accordingly to visit Adamstown when one of the Extravaganzas (the area's periodic antique sale event) is happening, as many of the dealers at the Mad Hatter Antique Mall bring out exclusive items and offer a 20 percent discount.
PLAN YOUR TRIP: Visit Fodor's Pennsylvania Dutch Country Travel Guide
Dave Cleaveland, Maine Imaging
Wiscasset Maine
Prepare to be charmed by Wiscasset's historic grandeur as you experience this picture-perfect Maine village. Overlooking the Sheepscot River with a population of 3,732, Wiscasset's fondness for antiquing is hard to miss. Start with a visit to Water Street Antiques, where a well-cataloged collection of fine Americana antiques, weaponry, books, and folk art are for sale. Next, head across the road to Michael Dunn Antiques, where a pristine display of world-class antiques has led to sales to the the Metropolitan Museum of Art, the Victoria & Albert Museum, and many more. The antique hunt continues with fine china sets at Patricia Stauble Antiques and the paintings at Wiscasset Bay Gallery.
Insider Tip: Red's Eats is one of Maine's best-known lobster rolls. After indulging in the hearty portions of lobster coated in butter (not mayo), you'll be a convert too.
PLAN YOUR TRIP: Visit Fodor's The Mid-Coast Region Travel Guide
Harry Gleason
Buchanan Virginia
Virginia's Buchanan, a small town of about 1,178 people, is positioned right at the foot of the Blue Ridge Mountains and is the perfect destination for antique dealers seeking premium vintage wares. Known for its Antique Alley, Buchanan's Main Street features five outlets overflowing with specialty items. Start at The Barefoot Peddler, a family owned and operated shop that specializes in painted furniture and wall décor. Stroll down Main Street to Antique Alley's newest addition, Purgatory Emporium, where over 40 vendors sell antiques, collectibles, as well as jams and jellies.
Insider Tip: The Buchanan Theatre is a charming vintage movie house that has been in operation since 1919. The theater shows second-run films on a single screen and is worth a trip, if only to revisit a day when popcorn at the movies was $2 and canned soda was a buck.
PLAN YOUR TRIP: Visit Fodor's Virginia Travel Guide
Galena/Jo Daviess County Convention & Visitors Bureau
Galena Illinois
Northwestern Illinois' village Galena has made a name for itself in the antique scene for its prime shops. With about 3,429 people, Galena's a favorite spot for Chicagoans looking for a weekend away. Take to the shops on Main Street starting with All That's Vintage for an array of rare toys, cameras, and knick-knacks. Head south on Main Street to Rustic River Finds, where new and repurposed jewelry is crafted on site using unique stones and gems. Further down the road, you'll discover fine jewelry at Gustafson & Grey, well-stocked racks of vintage fashion at Tin-Pan Alley Antique Mall (on Commerce Street), and the many books and collectibles at Peace of the Past.
Insider Tip: Make a pit stop along the way to Galena at the Massbach Ridge Winery, where you can enjoy estate-grown wine while taking in the scenic hills of Jo Daviess County.
PLAN YOUR TRIP: Visit Fodor's Side Trips from Chicago Travel Guide
DiscoverStillwter.com, Avi Nahum
Stillwater Minnesota
Just a quick 30-minute drive east of Minneapolis, the old-world Stillwater (population about 18,674) welcomes visitors to its many scenic vistas along the St. Croix River. A town filled with bed and breakfasts and historic inns, antiques play a large role in the community's commerce and culture. Start on Main Street at American Gothic Antiques, where two floors of independent dealers showcase their goods with a special focus on Civil War era memorabilia. Head across the street to the Midtown Antique Mall, where historic furniture and rare collectibles are on display before continuing on to Let There Be Light Antiques, where over 500 rare and vintage light fixtures are certain to brighten your hunt.
Insider Tip: For the best view of the St. Croix Valley and River, opt for Aamodts Hot Air Balloon Rrdes, making for the perfect opportunity to wear that new scarf or stole purchased from a day of shopping downtown.
PLAN YOUR TRIP: Visit Fodor's Stillwater Travel Guide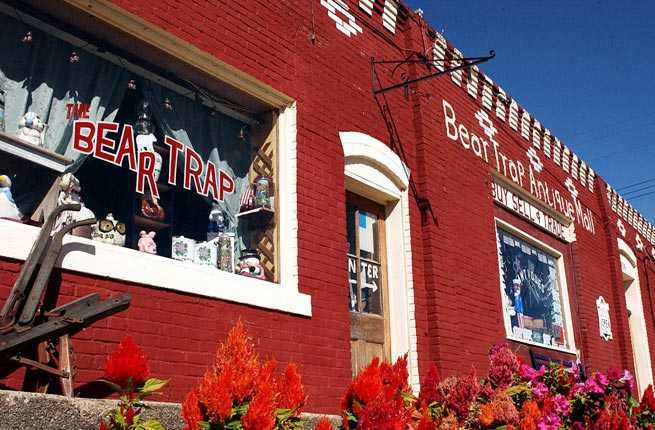 Courtesy of The City of Walnut
Walnut Iowa
The hamlet of Walnut, Iowa (population about 776) goes nuts (pardon the pun) for antiques, as nearly a dozen shops, markets, and malls line the streets of this country town. Known as Iowa's Antique City, the community celebrates its destination status with an annual town-wide antique show that attracts 300 dealers from across the country each June. Start your day at The Barn Mall, an actual barn featuring 34 vendor booths on two floors with a third floor dedicated to an assortment of vintage chairs. Continue on to the Vintage Bulldog, where classic cameras, long-forgotten radios, and retro fans are among the highlights.
Insider Tip: The Walnut Mural Project re-introduced the town in 2001 to colorful wall paintings of the bygone-era of the 1900's. While in Walnut, seek out the murals and look for the letter on each one spelling Walnut. (There's a map and a key to each mural in the visitor's center.)
PLAN YOUR TRIP: Visit Fodor's Iowa Travel Guide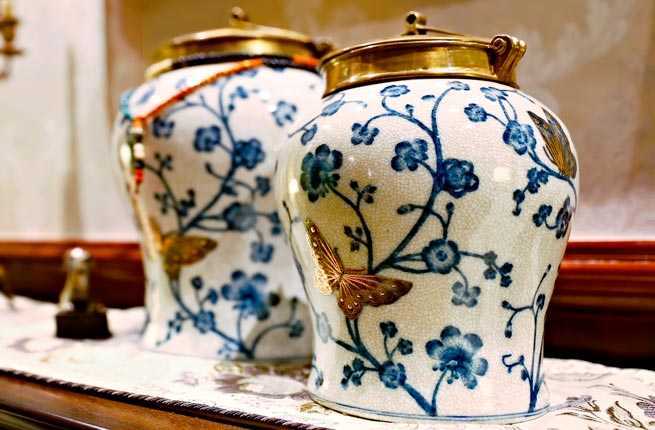 Springdt313 | Dreamstime.com
Hazel Kentucky
With only about 410 people, Hazel is a small but mighty antiquing town, as it boasts a remarkable 12 independent antique stops. Almost all of these shops line the town's Main Street allowing for an easy day-long stroll through American history. Trace through decades of country fashion at the State Line Ranch & Home, where hats, jeans, boots, and rodeo gear fly off the shelves. Then walk on over to Blue Moon Antiques, where definitive furniture pieces such as over-sized armoires are so remarkable, they demand attention.
Insider Tip: As one of only two restaurants in Hazel, The Blue and White Grill serves up an impressive stuffed pork tenderloin as well as a 10 oz. ribeye that hits the spot after a day of treasure hunting.
PLAN YOUR TRIP: Visit Fodor's Kentucky Travel Guide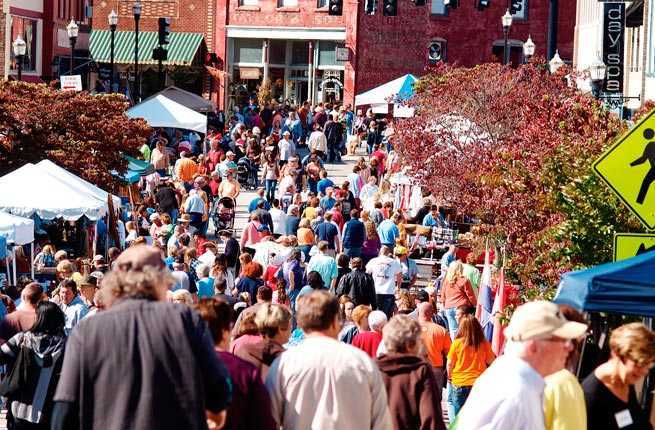 Carl Warner
Clinton Tennessee
Dedicate at least a day to the wonders to be found on the Clinton Antique Trail, Tennessee's antique hub that hugs the Clinch River. With a population of almost 10,000, Clinton offers visitors small-town, southern charm with an emphasis on antiques. Featuring nearly everything from American and European to Primitive period furnishings, start your picking with handcrafted furniture and fun home décor items at Burrville Antiques, the area's oldest antique shop. The next stop on the trail is The Antique Market, where a 1900s era building houses antiques, primitives, and quality collectibles. The trail continues on to another 12 antique shops with seemingly endless piles of treasure.
Insider Tip: Though there is no relation to the famed television series, a visit to Golden Girls Restaurant is a must while visiting Clinton, as their breakfasts speak to the country appetite (fresh biscuits and grits) and are as affordable as they are delicious.
PLAN YOUR TRIP: Visit Fodor's Tennessee Travel Guide
Charleston South Carolina
Charleston's lively pulse can be felt throughout storied streets of the coastal town's commerce district. This city of rivers, creeks, and canals, is an antiquing destination for its outstanding King Street Antique District. Antiques from practically every period of American history, as well as international artifacts and rare finds, can be found at the dozens of vendors on and around King Street. Start at the top of King Street at Golden & Associates Antiques, where high-end antiques include ornate chandeliers, fireplaces, and awe-inspiring bed frames. Jacques' Antiques' inviting storefront has an impressive inventory of high-end vintage furniture, as well as a large collection of ornate mirrors that are sure to add a distinguished touch to any room.
Insider Tip: Enjoy an almond chocolate coconut cupcake or a ginger molasses cookie, two favorites from the many varieties of freshly baked sweets at Charleston's own Sugar Bakeshop in celebration of your day's haul.
PLAN YOUR TRIP: Visit Fodor's Charleston Travel Guide