courtesy of Texas Saké Company
While the Russians and Polish may stake claim to having invented vodka, they certainly don't hold the exclusivity to making it anymore. Today, the Swedish, French, Canadians, and most recently, the Japanese, have gotten into the game, too, turning out quality swill that rivals the original makers. But those aren't the only surprises when it comes to spirits. Did you know that Mexico produces fabulous wines? And have you ever sampled premium sake from the U.S.? We've scoured the globe to round up a selection of excellent spirits that are currently making a splash in some surprising locations.—Kathleen Squires
courtesy of AO Vodka
Made in a country known for its skillful rice brewing, and by a brand known for its whiskey, Suntory's latest release debuted in the fall of 2013. AO Vodka, produced in the Kyushu province, is like its brethren sake and soju in that it's made from rice, but its hot distillation with local volcanic waters and bamboo filtration gives the spirit an intensely smooth finish and earthen flavor.
Where to Try It: The brand is rolling out in New York City as well as its native Japan. At NYC's Mehtaphor, try it in the "Coconut Chili Fizz" cocktail, or sample it straight or on the rocks at the luxurious Daniel restaurant.
PLAN YOUR TRIP: Visit Fodor's Kyushu Guide or Fodor's New York City Guide
Tomas Castelazo [CC BY 3.0], via Wikimedia Commons
Mexican Wine: Vinas de Garza
The land of agave spirits, such as tequila and mescal, also grows some great vines, especially in the Valle de Guadalupe in Baja California. Though wine-making has been practiced in the region for centuries, it is only recently that oenophiles have taken notice of their excellent quality, especially in regards to the reds. At Viñas de Garza, blends such as Colina Norte (Tempranillo, Grenache, and Carignan) and Amado IV (Cabernet, Merlot, Zinfandel, and Tempranillo) are said to rival those produced in the Napa Valley.
Where to Try It: Visit the winery itself, a picturesque hacienda set amid lush vegetation; tastings are held Friday through Sunday.
PLAN YOUR TRIP: Visit Fodor's Mexico Wine Country Guide
courtesy of Texas Saké Company
American Sake: Texas Sake Company
This "honest American sake," brewed Japanese-style, comes deep from the heart of the Lone Star State. It sounds convoluted, but actually makes perfect sense, as much of Texas rice is grown from Japanese seeds planted a century ago. The first independently owned maker of the brewed rice beverage in the U.S., Texas Saké Company's organic sakes are made in small batches. The Rising Star, an unfiltered Junmai Nigori variety, has a smooth and complex finish of smoke and fruit.
Where to Try It: Visit Texas Saké Company intimate tasting room and distillery in Austin, where you can sample four varieties with a daily menu of food, too.
PLAN YOUR TRIP: Visit Fodor's Austin Guide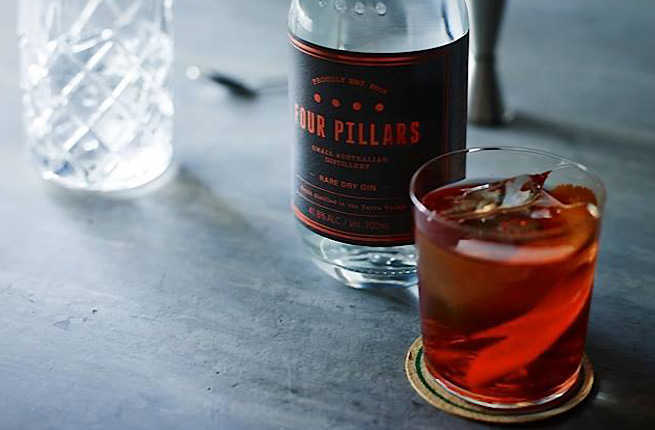 courtesy of Anson Smart
Australian Gin: Four Pillars
This Down Under distillery in the Yarra Valley of Victoria is an international undertaking, producing small batches of the English spirit in a copper German still, with botanicals sourced from around the world. Founded in late 2013, Four Pillars Gin is so small-batch that each bottle is hand-numbered. Its distinct citrus flavor makes it stand out, enhanced with notes of cardamom and Tasmanian pepperberry.
Where to Try It: The distillery has special "open days" for visitors; sign up on the website to receive the latest updates on when guests are welcome.
PLAN YOUR TRIP: Visit Fodor's Australia Guide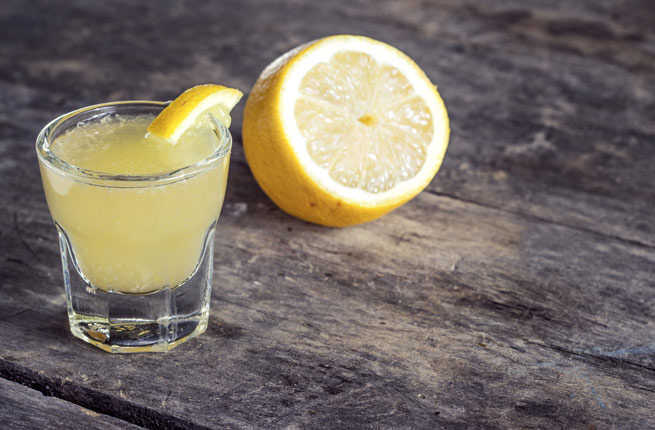 Librakv | Dreamstime.com
New Zealand Limoncello: Sovrano
It's not all about the kiwi fruit in New Zealand—The Bay of Islands in the North Island also cultivates plenty of lemons. The crop used by Limoncello Sovrano is prize-winning, in fact, as the brand has consistently won awards for its zesty, powerful, and pure flavor. The makers brought their know-how straight from the liqueur's homeland: the Loggia family emigrated from Italy to New Zealand in 2007, bringing their citrus cultivation skills—and fabulous recipe—with them.
Where to Try It: Sovrano hosts a stand each Sunday at the Kerikeri farmers' market, where they're happy to share sips and answer questions.
PLAN YOUR TRIP: Visit Fodor's New Zealand Guide
Chiyacat | Dreamstime.com
A spirit usually associated with the Caribbean, "the world's only luxury rum from Asia" is surprisingly produced in Thailand. Distilled in the province of Nakhon Pathom, where sugar cane populates the topography, Phraya Rum gains its distinctive character when aged in oak barrels. Vanilla, coconut, honey, and pineapple flood the palate with elements of the landscape, while the finish is smooth and creamy.
Where to Try It: Sip the luxurious rum riverside at the Mandarin Oriental Bangkok's Bamboo Bar.
PLAN YOUR TRIP: Visit Fodor's Thailand Guide
Jirkaejc | Dreamstime.com
Indian Whisky: Blenders Pride
You don't have to travel solely to the Highlands to find good whiskey—founded in 1995, India's Blenders Pride is distilled from Indian grain and Scottish malt. Not only is it a huge seller in India, but this is one of the few non-Scottish varieties to sell well throughout the world. Its light finish and fruit-forward flavor make it a global favorite.
Where to Try It: For a spirit that sports the slogan "make the world a stylish place," there's no better setting to sample it than at a runway event during India's "Blenders Pride Fashion Tour," held each fall.
PLAN YOUR TRIP: Visit Fodor's India Guide
Canadian Aquavit: Aquavitus
It's the chosen toast of Scandinavia, so why not share the joys of aquavit in a similarly chilly climate? Canada's Aquavitus encompasses the spirit's traditional essences of fennel, anise, juniper berry, coriander, dill, and caraway. The fact that it's made without additives, chemicals, or artificial flavorings, makes it pure "skål!" material.
Where to Try It: Visit the two British Columbia-based Okanagan distilleries to check out the aquavit production and tasting bars.
PLAN YOUR TRIP: Visit Fodor's British Columbia Guide
Sylve Colless, Regal Rogue – The Native Australian Vermouth

Australian Vermouth: Regal Rogue
The first vermouth native to Australia is currently available in white, red, and dry selections. Marked by a finger lime and vanilla flavor profile, all ingredients are sourced from the famed Hunter Valley wine region in New South Wales.
Where to Try It: Corner House at Bondi Beach in Sydney created a special cocktail featuring the vermouth, "Meet You On The Corner," which also includes grapefruit bitters, Bénédictine, and pisco.
PLAN YOUR TRIP: Visit Fodor's Sydney Guide
Alexpro9500 | Dreamstime.com
South African Absinthe: Field of Dreams
Evoking Paris of 19th-century France, the potent "green fairy" liquor has a history of hallucinogenic properties that was said to inspire the creativity of everyone from Hemingway to Picasso. Though South Africa's Field of Dreams claims that "our absinthe does not, as per legend, make you hallucinate (much)," it is distilled in the French tradition, with an equally strong flavor of anise.
Where to Try It: Sample the absinthe at the distillery, by appointment only, located on the country's lovely Western Cape.
PLAN YOUR TRIP: Visit Fodor's South Africa Guide