Petya Shalamanova
Though hard cider traces its roots all the way back to the founding fathers—Thomas Jefferson purportedly made his own from apples grown at Monticello—the crisp, bright beverage is having a thoroughly modern moment, with sales tripling between 2007 and 2012—and giving the craft beer scene a run for its money. Fittingly, fans of the fermented apple juice are seeking places where they can sip and savor the naturally gluten-free drink, and options abound, both in pastoral country settings worthy of a day trip, and in sophisticated urban tasting rooms smack dab in the middle of major city centers. Here's our list of cider hot spots to visit in the United States.
By Alexis Korman
Alexis Korman is a freelance wine, food, and travel writer based in New Orleans. She is also Contributing Food Editor at Wine Enthusiast Magazine and founder of blog City City Bang Bang. Follow her on Twitter @lexisips.
Foggy Ridge Cider
Where: Dugspur, VA
With over 30 apple varieties growing on this scenic Virginia property, visitors to Foggy Ridge Cider can expect an authentic experience—you won't find scented candles or T-shirts for sale here, just artisanal cider, and a glimpse into how it's painstakingly made—with tours and tastings available March 29–December 31.
"The growth in artisan cider, as opposed to commercial cider, is driven in part by a desire for true experiences and connections," says Diane Flynt, president at Foggy Ridge Cider, who planted her first apple orchard in 1997. "And this urge includes a strong interest with what's on the plate and in the glass."
Insider Tip: Guests can taste five ciders for $5, including four sparkling ciders and Foggy Ridge Pippin Gold Apple Port.
PLAN YOUR TRIP: Visit Fodor's Virginia Guide
Courtesy of Critz Farms
Harvest Moon Cidery
Where: Cazenovia, NY
Situated on 325 acres of protected farm land near Syracuse, New York, this Harvest Moon Cidery (operated out of Critz Farms) specializes in hand-crafted hard ciders made in small batches from the apples grown and pressed on-site. The farm-fresh vibe is enhanced by a cozy, wood-paneled tasting room and relaxed attitude: visitors are encouraged to linger over a glass (or growler) of cider on the property's spacious patio.
Insider Tip: Guests can taste one of the eight cider varieties on offer for free (or try a flight of five ciders for just $4, and take away a souvenir glass).
PLAN YOUR TRIP: Visit Fodor's New York Guide
Courtesy of Warwick Valley Winery and Distillery
Warwick Valley Winery & Distillery
Where: Warwick, NY
Located in the fertile Hudson Valley and renowned for its delicious seasonal hard cider offerings (like pumpkin cider in the fall and black currant cider in the summer), Warwick Valley Winery & Distillery boasts tastes of its award-winning Doc's Draft Hard Apple Ciders for just $5 in a quaint tasting room situated in a former apple barn. The facility is open seven days a week, and there's live music, too (many concerts are free).
Insider Tip: Although open to visitors all throughout the year, the busiest time to visit is fall (particularly September and October), so cider lovers may want to schedule accordingly if they want to beat the crowds.
PLAN YOUR TRIP: Visit Fodor's New York Guide
Courtesy of Colorado Cider Company
Colorado Cider Company
Where: Denver, CO
Think all cider distilleries are located out in the country? Colorado Cider Company boasts an urban setting in Denver's Southwest neighborhood, pouring sips of its popular ciders on Fridays and Saturdays year-round year in a brick-walled, industrial-chic tasting room. Flights of six ciders are available to taste for $5, while specialty and seasonal ciders are $1.25 each. And while the ciders may not be made from apples grown on-site, the company is committed to growing heirloom cider-apple varieties, having planted 1,000 apple trees on the Western Slope of Colorado in 2013.
Insider Tip: Seasonal ciders to score include Cherry Glider, an apple and cherry blend, or Pearsnickety, made with Colorado-grown Bartlett pears.
PLAN YOUR TRIP: Visit Fodor's Denver Guide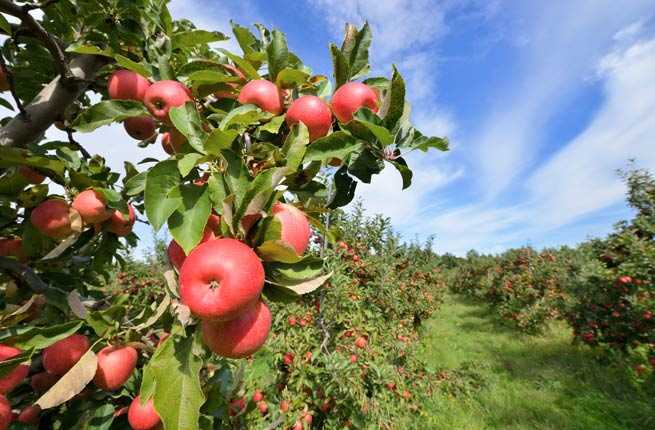 © Jorge Salcedo/Dreamstime.com
Wescott Bay Cider and San Juan Island Distillery
Where: Friday Harbor, WA
If your travels take you to the gorgeous San Juan Islands, don't miss a stop at the family-owned and -operated Wescott Bay Cider and San Juan Island Distillery, one of the oldest cider works in Washington State and the producer of award-winning hard ciders made from 16 varieties of apples harvested from just an acre-and-a-half. There's a low-key sensibility here, and it's not unusual to see the owners' children and grandchildren at tastings. A full range of free offerings are available to the public on weekends (June through September, Thursdays through Sundays; October through May, Saturdays), including samples of the company's hard ciders, along with gin distilled from apples.
Insider Tip: Visitors shouldn't miss the chance to snatch up the winery's apple brandy, which will be released for the first time in the summer of 2014.
PLAN YOUR TRIP: Visit Fodor's San Juan Islands Guide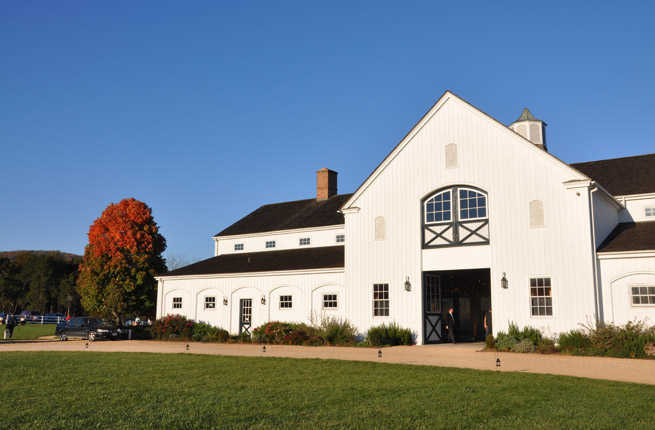 Castle Hill Cider House by John Tolva
Castle Hill Cider
Where: Keswick, VA
The site of an annual Cider Fest and open seven days a week, guests at Castle Hill Cider are free to stroll the grounds with their dogs in tow, making it a popular weekend destination for cider fans (and furry friends). And while tours of the production facility aren't available, on pressing and bottling days, visitors can sneak peeks into the cider-making process through windows in the tasting room. Tastings cost $6 for five ciders.
Insider Tip: Castle Hill uses kvevri (or buried terra cotta amphora, one of the oldest types of wine-fermentation vessels in the world) imported from the Republic of Georgia to produce one of their ciders (it's called Levity).
PLAN YOUR TRIP: Visit Fodor's Central and Western Virginia Guide
At Distillery Lane Ciderworks by Katie Putz
Distillery Lane Ciderworks
Where: Jefferson, MD
All of the fruit used in the terrific ciders at Distillery Lane Ciderworks is grown on the property's own 100-acre farm, so visitors are able to tour the orchards year-round on Saturdays and Sundays as well as the pressing facility, gaining insight into the cider-making process. Civil War buffs will be intrigued by the farmhouse and associated barns, which played a role in the Battle of Crampton's Gap. Tastings cost $5 for four ciders, and the price includes a signature glass.
Insider Tip: Each year in September, the property holds a festival celebrating the first press of the season, which includes live music, guided tours, and pressing demonstrations (entry is free).
PLAN YOUR TRIP: Visit Fodor's Maryland Guide
Petya Shalamanova
Rhine Hall
Where: Chicago, IL
While Rhine Hall, located in the heart of Chicago's industrial district in an old plumbing building from the 1800s, is technically an apple-brandy distillery, cider is made on-site and produced for their tasting room (visitors can ask to taste it at the bar). Sourcing fresh apples monthly from Michigan, the father-daughter team behind this minimalist-chic distillery offers public tastings and cocktails made with Rhine Hall products on Thursdays and Saturdays, and offers tours for $7 at 4 pm on Saturdays.
Insider Tip: Rhine Hall employs an old-school apple chopper used for making apple cider to create their mash, which is engineered to be bike-powered.
PLAN YOUR TRIP: Visit Fodor's Chicago Guide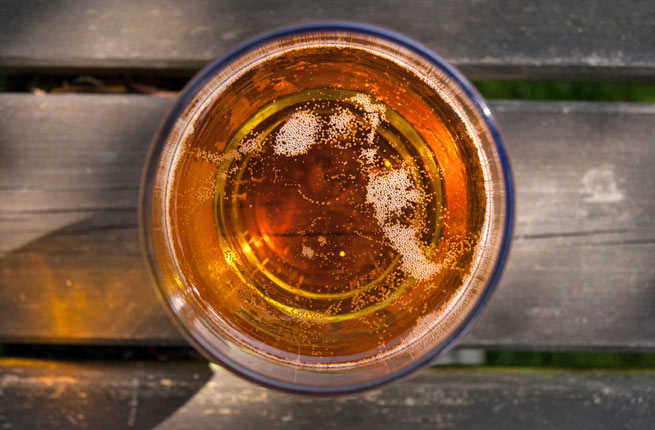 © Buntworthy/Dreamstime.com
Bushwacker Cider
Where: Portland, OR
Boasting the title of first cider pub in the United States, the minimalist Bushwacker Cider opened in 2010 in the Brooklyn neighborhood of Southeast Portland. Here, owner Jeff Smith produces small batches of cider on location for visitors to try—fermentation tanks are visible in the back—and offers guest cider taps and more than 280 ciders by the bottle for enthusiasts to taste (prices vary, no corkage fee) at the bare-bones wooden bar.
Insider Tip: Don't miss tastes of Bushwacker's limited release ciders, like Alice, a single varietal Granny Smith cider, or the Smoked Cider, a blend of Oregon-grown Golden Supreme and Pink Lady apples that are smoked in-house over apple wood.
PLAN YOUR TRIP: Visit Fodor's Portland Guide
Adrian Hughes/Dreamstime.com
Uncle John's Fruit House Winery
Where: St Johns, MI
Looking for a family-friendly option? Bring the kids along for a cider-focused afternoon at Uncle John's Fruit House Winery. Inside the big white barn, which dates back to 1918, there are plenty of seasonal activities for children, including hay rides, apple pressing, and stuffed-animal making. For the adults, fruit wines and hard ciders are available to sip free of charge in the tasting room
Insider Tip: Hard-cider enthusiasts will appreciate single apple varietal ciders, including those made from Baldwin and Russett apples (and conveniently, many are available in 16-ounce aluminum cans).
PLAN YOUR TRIP: Visit Fodor's Michigan Guide