FCG/Shutterstock
From the islands of the Mediterranean to the peaks of the Alps, Europe's postcard-perfect towns continue to inspire travelers with distinct architecture preserved from 1,000 years ago. Filled with plenty of charm, many of these treasured areas contain historic ruins, cobblestone streets, and ancient churches to explore. While they may be flocked with tourists during the day, staying overnight in the area can inhance your travel experience and give you the chance to stroll the cobblestone streets or ride a boat along the canals in peace. If you're looking for a trip back in time on your next European adventure, be sure to visit one of these picturesque towns.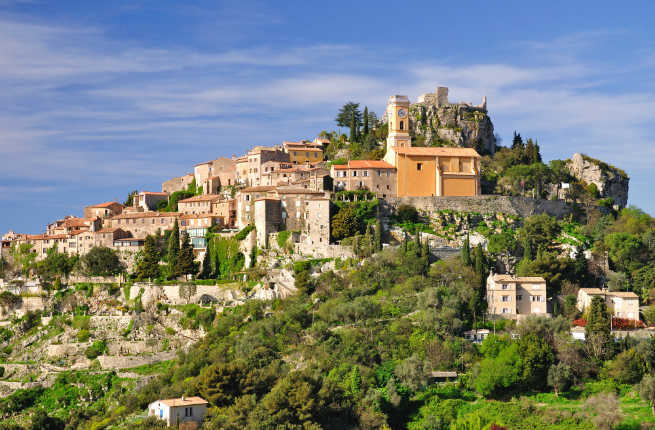 travelpeter/Shutterstock
WHERE: France
The most perfectly perched of the French Riviera's villages perchés, Èze has some of the most breathtaking views this side of a NASA space capsule. The Jardin d'Èze, in particular, will give you a stunning panorama of the town, along with castle ruins and a Zen area. Also be sure to explore town's medieval village, where you can enjoy quaint houses and a mix of stores and galleries.
PLAN YOUR TRIP: Visit Fodor's The French Riviera Travel Guide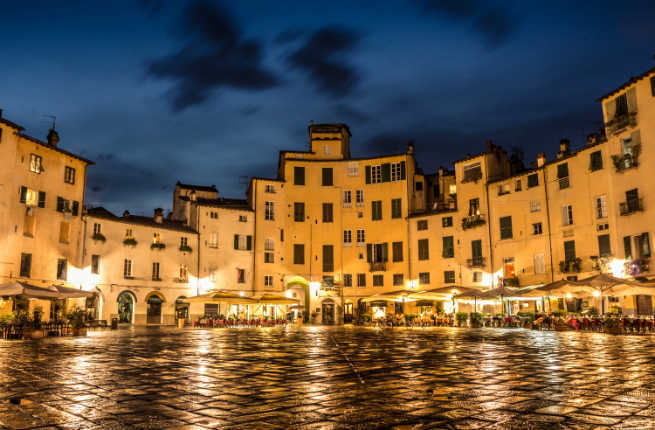 funkyfrogstock/Shutterstock
WHERE: Tuscany, Italy
This laid-back yet elegant town is surrounded by tree-bedecked, 16th-century ramparts that are now a delightful promenade. And with 99 churches and cobblestoned streets, there's plenty to explore. With limited automobile traffic within the city walls, Lucca is ideal for biking.
PLAN YOUR TRIP: Visit Fodor's Tuscany Travel Guide
Jose Ignacio Soto/Shutterstock
WHERE: Portugal
"A glorious Eden" is how Lord Byron described Sintra, a town west of Lisbon that served as a retreat for Portugese royalty. It's a magical place studded with magnificent palaces, gardens, and luxury quintas (manor houses). UNESCO has deemed the entire town a Word Heritage Site in recognition of its splendid architecture. While there, the Palácio da Pena, a fairytale-like castle surrounded by a lush park, is a must see.
PLAN YOUR TRIP: Visit Fodor's Sintra Travel Guide
Schipkova Elena/Shutterstock
WHERE: The Netherlands
Holland's most attractive town feels like a tiny Amsterdam, with canals, cobblestone streets, and the air of a simpler time. You can recognize the quiet atmosphere that pervades many of the paintings by Delft's most famous citizen, Johannes Vermeer.
PLAN YOUR TRIP: Visit Fodor's The Ranstad Travel Guide
© Bdias2 | Dreamstime.com
WHERE: Berner Oberland, Switzerland
A Noah's Ark village pasted about 5,400 feet up a mountainside, Mürren offers a so-close-you-can-touch-it vista of the Jungfrau and the Eiger. This was the birthplace of downhill and slalom skiing, and it remains a great place to hit the slopes. You can ski in the Jungfrau ski region or travel to the Top of Europe with the Jungfrau railway.
PLAN YOUR TRIP: Visit Fodor's Berner Oberland Travel Guide
FCG/Shutterstock
WHERE: Belgium
Known as the "Venice of the North," Brugge is one of the most beautiful small cities in Europe. Strolling through the maze of winding, cobbled alleys, alongside the winding canals and over the romantic bridges, it's easy to see why UNESCO included the entire medieval city center on its World Heritage list. While admiring the sites, you can stop off at one of the towns' many chocolate shops—you can choose from more than 50—or sample one of the locally brewed Belgian beers.
PLAN YOUR TRIP: Visit Fodor's Brugge Travel Guide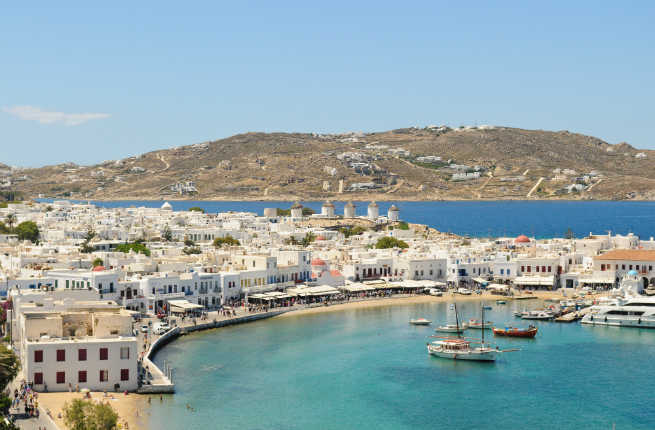 Lauren Orr/Shutterstock
WHERE: Greece
Backbackers and jet-setters alike share the beautiful beaches and the Dionysian nightlife, but the old ways of life continue undisturbed along the mazelike streets of Mykonos Town. Not only are the hotels and cafés picture-perfect, the famous windmills actually seem to be posing for your camera.
PLAN YOUR TRIP: Visit Fodor's The Cyclades Travel Guide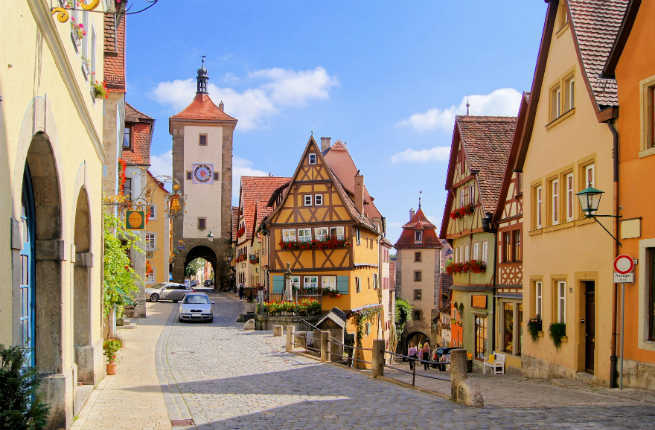 Jeni Foto/Shutterstock
WHERE: Germany
Rothenburg-ob-der-Tauber, meaning red castle on the Tauber, was formerly a market town built around 12th-century church ruins. The German medieval town seems almost too perfect to be true, with its towers, fountains, half-timber architecture, and explosions of flowers. An economic downturn resulting from the 30 Years' War had the beneficial effect of preserving the town in time.
PLAN YOUR TRIP: Visit Fodor's The Romantic Road Travel Guide