Garden Route South Africa 5 days
Apr 7th, 2022, 01:33 PM
Join Date: Apr 2022
Posts: 1
Likes: 0
Received 0 Likes on 0 Posts
Garden Route South Africa 5 days
---
Hey planning our first time for South Africa for 3 weeks this September and looking so forward to it!
We're spending 12 nights in Joburg/Graskop/Kruger we fly to Port Elizabeth to start the Garden Route/Cape Town and winelands.
i currently have 4 nights on the Garden Route, 2 in Franschoek for wine tours and right now 4 nights in Cape Town. I'm open to giving and taking a bit on this leg as I haven't booked anything but probably can't add anymore days to our trip.
Mostly I need help with planning our Garden Route itinerary, currently planned as below:

Day 1:
- Land in PE and able to get on the road by ~10AM
- enroute stop in Jeferrey's Bay for a bite to eat and then get to:
- Tsitsikamma Park for the afternoon-- hoping to kayak Storms River mouth & hike waterfall trail.
- on the way to Plett do bungee and Bloukrans Bridge OR zip lining in the park.
- End day 1 in Plett where we'll be based for 2 nights.
Day 2:
- spend first morning in Plett hiking Robberg Penninsula and at the beach
- afternoon at Birds of Eden/Monkeyland
day 3:
- checkout and head to Oudtshoorn.
- drive the Swatberg pass
- maybe do Congo Caves then head back to Oudtshoorn
- check out ostrich farm today but if no time do tomorrow AM before leaving ... or could I stay at an ostrich farm accommodation and get the feel of it without a formal 'tour'?
day 4:
- drive to Hermanus, if time check out Cape Aghulas (but it doesn't seem like there will be time).
- lunch stop at Mossel Bay
- Whale watching from land or kayak tour @ Hermanus
Day 5:
- cage diving early AM if wanting to do that
- head up to Franschoek for our 2 nights here

Please any recommendations would be appreciated. It feels like i'm trying to cram too much into it, but i honestly can't tell as the drives don't seem too far from A to B, but i know we'll be making stops, etc. for viewpoints, activities, etc.

TIA!
Apr 8th, 2022, 08:24 AM
I would try to find some means of including Addo Elephant National Park in this itinerary. It's easily reached from PLZ airport, and as a self-drive park, easily visited with your rental car. I would go so far as to say it would be worth using one of your Garden Route days (and adjusting the rest) but that's for you to decide. Map -
https://goo.gl/maps/ksj2cYb9jU1gQr9w7
I know this is probably going to merit immediate rejection, but I just have to say that there's an alternate area in which to spend some time in September in the Western Cape, and that's along the Atlantic coast north of Cape Town. September is the peak period for wildflowers, stretching from West Coast National Park, with the lovely and colorful fishing village of Paternoster, north to famous Namaqualand. This isn't as well-known an area as the Garden Route, but having driven both at that time of year, I have to say my vote would be for the west coast. It's a tough call, of course, but maybe worth considering. You could speed up your passage down the Garden Route to Plettenberg Bay, then Franschhoek and Stellenbosch, out to Paternoster and West Coast NP, ending in Cape Town, without overly taxing your time. Maybe it's worth some research and thinking about. Map -
https://goo.gl/maps/zRQoXRuEiWbbJkz99
Some pictures, if interested:
Addo
Paternoster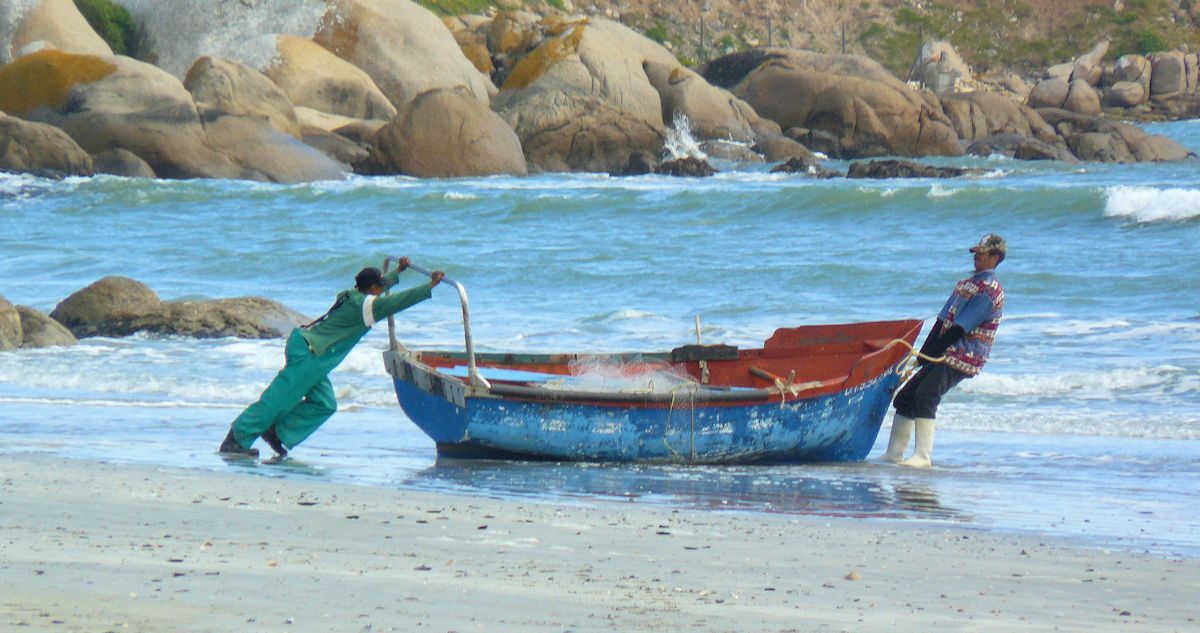 West Coast National Park